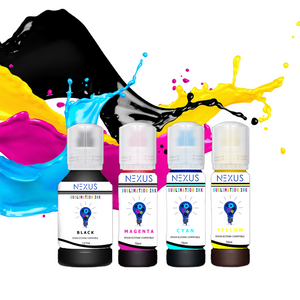 This is is FIRE!!!
This ink is a top notch product!!! I needed ink fast and they delivered right on time! My prints are amazing the the colors are everything!!
Sublimation Ink
The sublimation ink is very good and colors are vibrant.
Nexus Ink
I brought this ink months ago but didn't try it till August. It is amazing! The colors are so vibrant.
Sublimation Ink
I purchased the sublimation ink and I'm very satisfied with my product!!!!
Next Level Ink!!!!
I've purchased this ink not once not twice but 3 times !! Nexus Sublimation Ink is not only the brightest ink I've ever used but it last the longest !! You get so many prints out of every kit ! Which helps saves you money and to make a bigger profit !! Between the Ink and group help joining the Nexus team has been the best investment for my business